6. Coast Trail, Sooke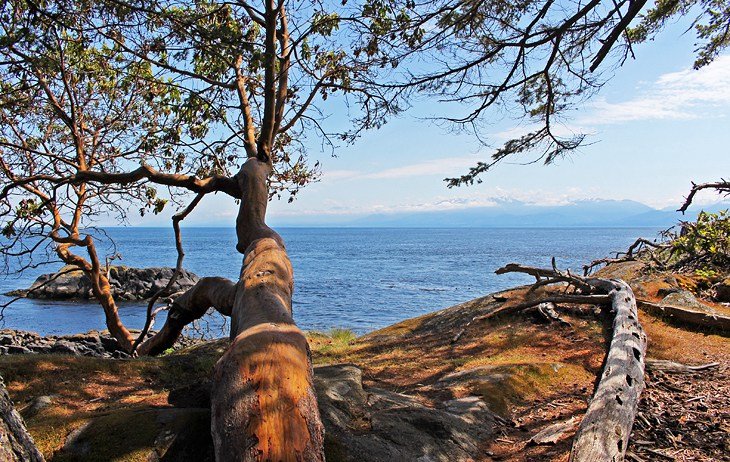 One of the most beautiful hikes in the Victoria area and also one of the classic day hikes in British Columbia is the Coast Trail, in East Sooke Regional Park, about 45 minutes from downtown Victoria. This trail takes you along beaches, across rocky shores, and over headlands, and looks out over the Strait of Juan de Fuca to the snowcapped Olympic Mountains. This is a challenging 10-kilometer one-way hike, but you can do a portion of it as an in-and-out hike if you choose. The most popular area starts from Aylard Farm, which is also a popular day use area with a beach.
If you would like to take a guided tour, you can arrange a Vancouver Island Guided Hike with Private Guide to take you on a two- to three-hour hike in the Victoria area, including pickup from your hotel or the port.