The entire trail is 47 kilometers and generally takes three to four days to complete. The easiest section is the portion closest to Port Renfrew, and the trail becomes more difficult as you head south.
2. West Coast Trail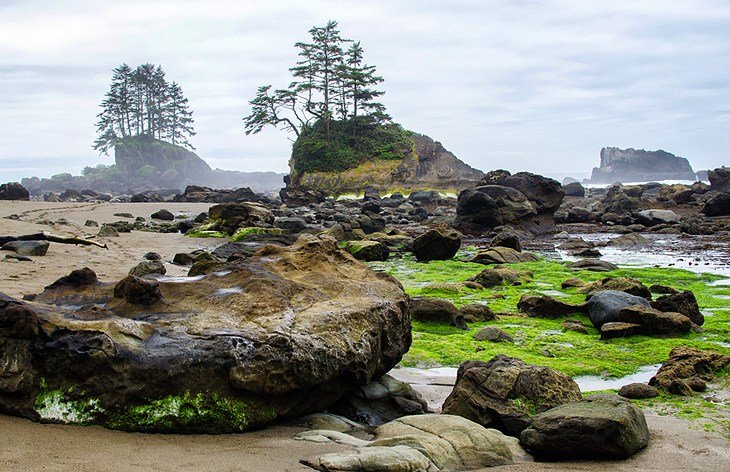 The West Coast Trail is one of the most famous hiking trails in all of Canada. Hikers are drawn here by the outstanding scenery, and many come simply for the challenge. It is a difficult, multi-day hike along the rugged southern west coast of Vancouver Island. Portions of the trail were once used by First Nations, who paddled and walked through these areas, but the trail was established along here to aid in the rescue of shipwreck survivors. The trail stretches 75 kilometers, from south of Port Renfrew to Bamfield, and can be done in either direction.
You can expect to encounter all kinds of terrain, from forests and bogs to beaches and rocky headlands. This is not a simple walk in the woods. Hikers need to negotiate ladders and be prepared for climbing and other obstacles. The southern portion is more difficult than the north, but the terrain is only one aspect. The weather presents its own obstacles. This area is frequently wet and cool, creating slippery conditions and the risk of hypothermia.