6 The Nietzsche Path from Eze Village to Eze Beach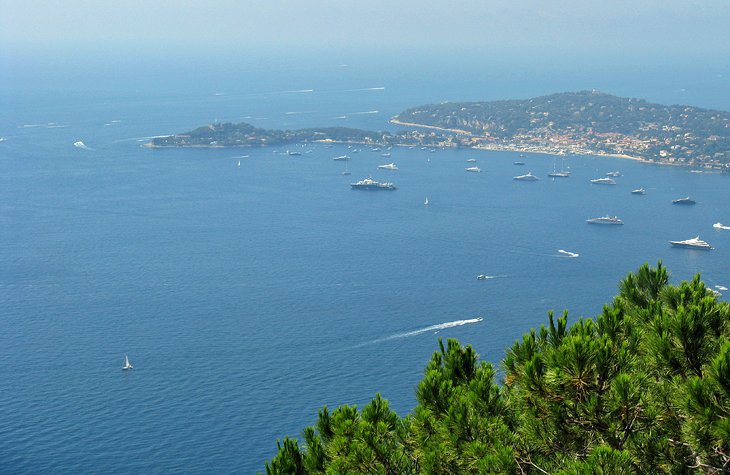 One of the most picturesque trails in France, the Nietzsche Path on the French Riviera offers a challenging hillside hike with splendid seaside panoramas. This steep path follows in the footsteps of the famous German philosopher. Its starting point is the lovely medieval village of Eze, known as the "nid d'aigle" (eagle's nest) because it is perched 400 meters above the sea. Shaded by oaks and olive trees, the trail overlooks the Mediterranean coastline and the Saint-Jean Cap Ferrat peninsula in the distance.
On a clear day, it's even possible to see all the way to the coastline of Italyand the island of Corsica. Although the scenery is dreamy, this hike is difficult, with an extremely steep stone stairway that winds through the overgrown hillside. While taking on the incline, stop to admire the mesmerizing blue and turquoise waters. The hike takes about 1 1/2 hours and ends at the shores of Eze-sur-Mer, a pleasant seaside area with beaches, hotels, cafés, and restaurants. Eze-sur-Mer is also a popular place for water sports. The Nietzsche Path may also be approached in the reverse (which is convenient if arriving by train), by hiking up from Eze-sur-Mer to the hilltop village of Eze.