Adding to the splendor are numerous rushing waterfalls; the most grandiose is the Grande Cascade, which is the highest waterfall in Europe. Enjoy the peacefulness of this incredibly beautiful and unspoiled nature site. The scenery has no modern developments, only small rustic chalets, pastures of grazing goats, and little footbridges that cross the gurgling mountain stream. Listen to the chirping of the birds and take in the glorious site of the cirque's snow-covered peaks. The gentle, circular walk takes about one hour to complete.
For a more challenging hike in the Pyrenees National Park, advanced hikers should take the trail up to the Brèche de Roland at 2,804 meters.
3 The Legendary GR20 Trail in Corsica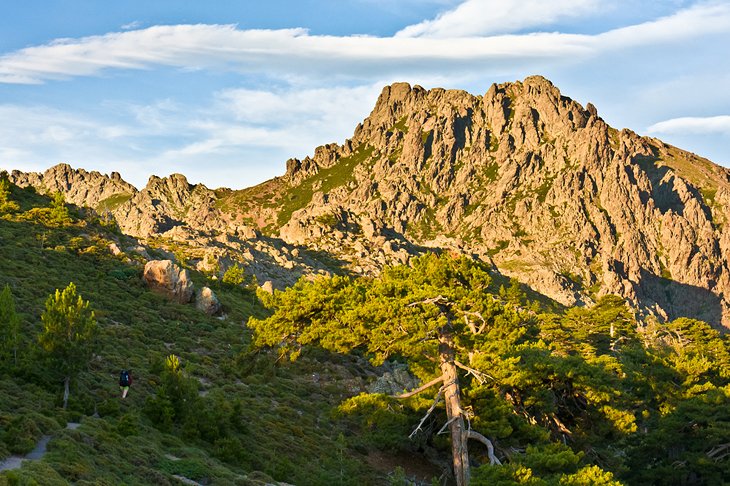 The GR20 hiking trail in Corsica is one of the most famous and toughest long-distance hikes in Europe. With its dramatic gorges and rocky hillsides, this legendary trail is popular with advanced hikers. The sun-drenched path traverses the island of Corsica from north to south, covering a landscape of rugged hillsides and wild gorges. Besides being a test of physical endurance, the trail is in remote terrain, which adds an element of psychological challenge. Only those who are sufficiently trained should attempt the hike, but the effort is rewarded with incredible scenery and panoramic views.