3 Dark Hollow Falls Trail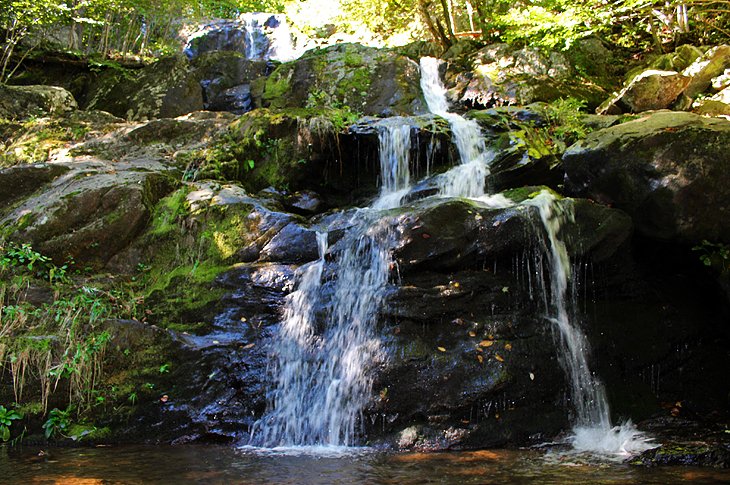 This is the most popular hiking trail in Shenandoah National Park and it is always recommended by park staff. This is a short 1.4-mile return hike that is suitable for almost everyone and very popular with families. The trail leads down from the parking area following a good path on mainly even ground, with a few rocky patches. At the bottom, Dark Hollow Falls tumbles 70 feet over ledges and into shallow pools right at the trail's edge, making it one of the most accessible waterfalls in the park. Although most people turn around at this point, it's also possible to continue down the trail to where it connects with the Rose River Trail. Where the trails intersect is another cascading falls, although it is actually just a lower section of Dark Hollow Falls.
Regardless of whether you turn around at the main lookout point or continue to the second falls, the return trip is a steep, uphill walk and will likely take almost twice as long to go up as it did to go down. Fortunately, the trail is shaded most of the way, so it's not terribly hot in the midday sun. Total time for this hike varies considerably, but most hikers should allow 1.5 hours.