Saguaro National Park Backcountry Campsites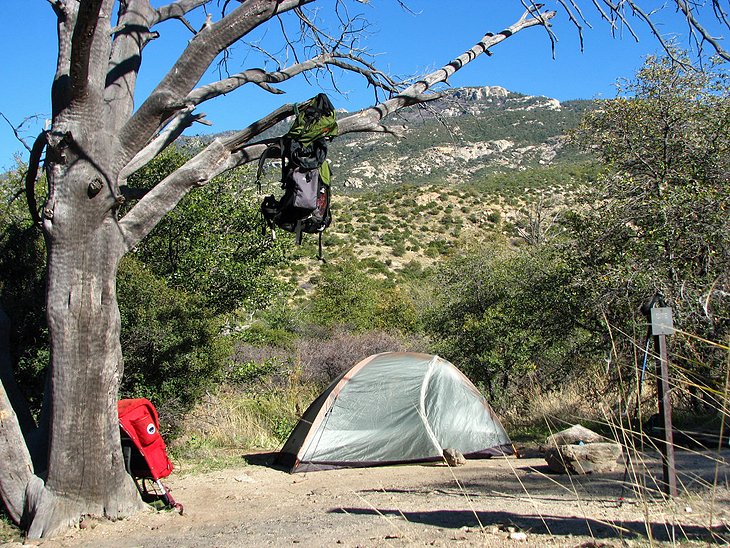 If your idea of camping involves throwing a backpack on your back and heading off into the wilderness for alone time, the Rincon Mountain District of Saguaro National Park has just what you're after. Located in the east section of the park, in the Rincon Mountain District, is the Saguaro Wilderness Area, with six backcountry campgrounds. These are not just simple walk-in sites, these are sites you must hike into on foot or with livestock to access, and many have serious elevation gains. The campgrounds are located at altitudes that range from 4,800 feet to 9,000 feet, high up in the pine forest. Temperatures are much cooler at these higher elevations.
You can reach the trailheads at several different access points. Permits are required, and you should educate yourself fully on the complexities of this undertaking before hitting the trails. Facilities at the campsites include pit toilets and hitching rails for horses. Seasonal water sources are available, but all water must be treated. Sites can be booked up to two months in advance.