7 Basin-Cascades Trail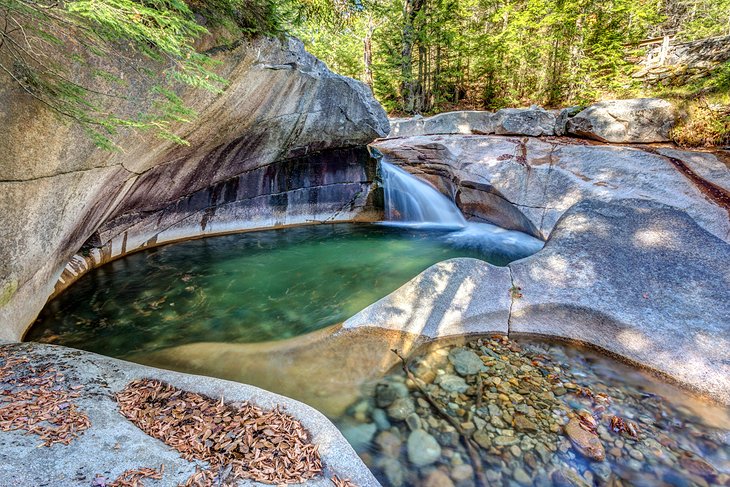 Rarely does a trail begin with two great kid-friendly attractions before you've even begun to climb. The Basin is a giant pot-hole carved and scoured by a glacial waterfall. Signage beside the trail describes its formation, and it's worth a stop even if you don't hike the trail that begins there. Just a few yards beyond is one of the most appealing and approachable waterfalls in the state, a long gentle cascade over a series of ledges that invite climbing or sitting to enjoy the view. Follow the trail beside the falls to find an entire series of falls and cascades over flat ledges that seem to be designed for picnicking.
About half a mile above the first cascades is Kinsman Falls, then the trail gets steeper to Rocky Glen Falls. You can continue above this, crossing a wooden bridge and climbing to Lonesome Lake, but the trail becomes a bit rough for little legs. To get there, park at the exit signposted for The Basin and walk through the tunnel under the highway.