5 Mt. Willard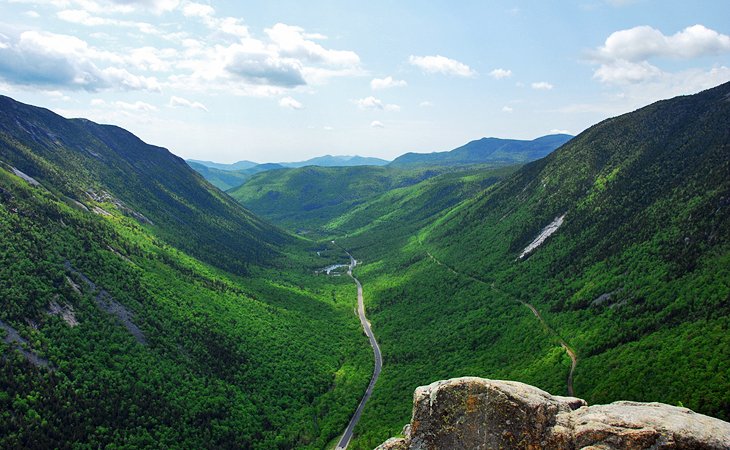 This small mountain that blocks the gateway to Crawford Notch rewards climbers with one of the White Mountains' finest views below timberline. Just over three miles round trip, the trail climbs through cool woods until it emerges onto the cliffs at the top. Here, you'll be treated to a panorama of Crawford Notch spreading below you (and to wild blueberries in mid-summer). There's no better place to appreciate how the glaciers carved and scoured out New Hampshire's notches as they receded. If you're hiking with children – and this is a good family climb – be aware that the cliffs are high and the drop sudden. From the parking area opposite little Saco Lake, there are two more shorter hikes, one around the lake and up to Elephant Head rock formation, and the other to Beecher Falls.
6 Franconia Notch Ridge Trail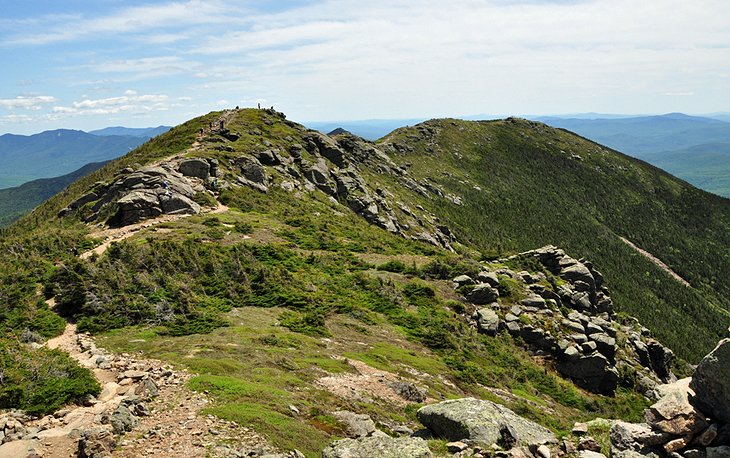 Somewhat shorter than the hike atop the Presidential Range, the eight-mile hike along the crest of the Franconia Ridge offers a similar multi-peak experience, this time adding the thrill of a knife-edge trail with mountainsides dropping away sharply on each side. You can hike this circle trail in one day – it's about eight hours of hiking, or you can break the trip with an overnight at the Greenleaf Hut. Extra bonuses, along with the beautiful views down into Franconia Notch, are three mountain peaks and a series of waterfalls on the descent along Falling Waters Trail. This final part of the loop from Cloudland Falls to Lafayette Campground, where the entire loop begins and ends, makes a good shorter climb suitable for families. On a hot day, take bathing suits for a cool dip in one or more of the pools.