The highest point on the trail is the saddle between two massive towers, and this is the turnaround point. Some hikers choose to test their nerve by following a narrow ledge along the right side to a lookout, clinging precariously to the mountainside. Most people don't attempt this. The trailhead is located halfway down Back O Beyond Road, off Highway 179, between Sedona and the Village of Oak Creek.
2 Doe Mountain Trail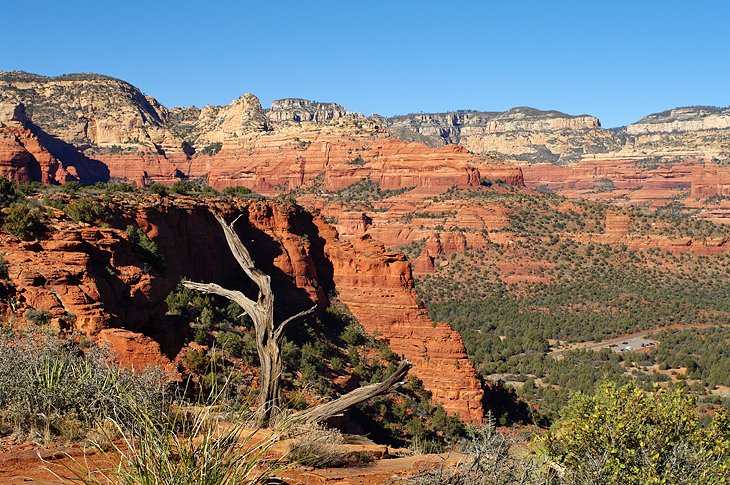 Outstanding views, solitude, and the unique chance to wander around the top of a mesa, make this another top contender for the best hike in Sedona. It's a 1.2-mile out-and-back trail with a steady and gradual ascent that takes you up to the flat top of Doe Mountain. Up here, the trail is level and takes you from one end of the mesa to the other. The mountain top seems quite removed from the valley below, like a land all to its own, but you can still see birds, rabbits, and other wildlife.
Although this is a popular hike, it's easy to find your own piece of solitude to gaze out over this stunning landscape. Views extend out in all directions, but some of the landmark features include Mescal Mountain, Courthouse Butte, Fay Canyon, and Bear Mountain. The best views are at the southwestern end of the mesa. Total elevation gain is about 425 feet, and the trailhead is located off Boynton Pass Road (FS152C), where there is ample parking.