7 Crossing Place Trail Hike, Middle Caicos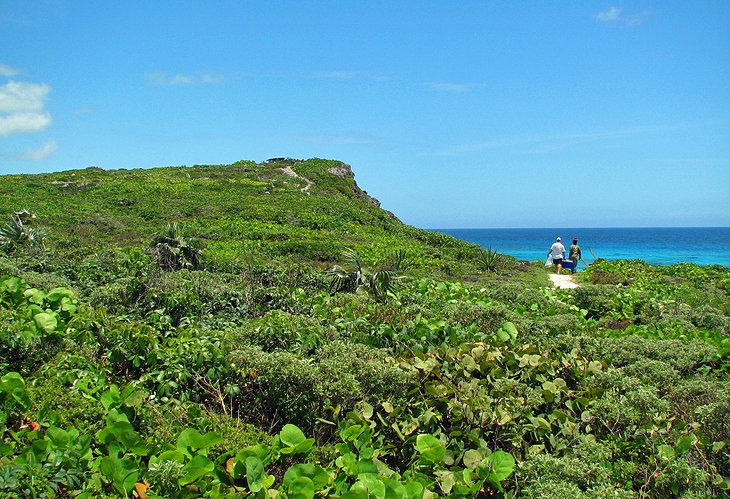 A National Trust Heritage site, Crossing Place Trail is a coastal path established in the 18th century by plantation settlers and slaves. Today, the path's eight kilometers of hiking and biking trails follow the old path from the village of Lorimers to the place where islanders crossed the sandbars to trade with the inhabitants of North Caicos long ago. The trail leads along coastal headlands, past beaches, cave formations, and inland bush, with gorgeous views of the coastline along Mudjin Harbour and Norbellis Coves. It is fairly exposed, so be sure to bring plenty of water and sun protection, and it's also a good idea to wear sturdy shoes and long pants, as the trail is rocky and overgrown in some areas.
8 Mudjin Harbour, Middle Caicos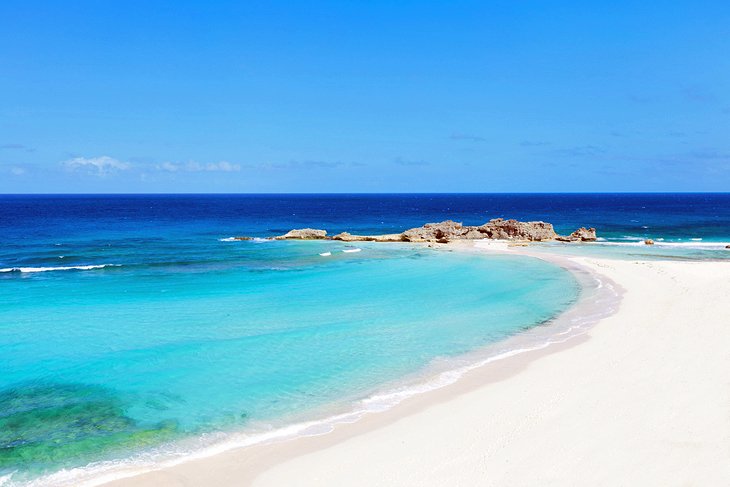 A five-kilometer slice of coastline along the north of Middle Caicos, Mudjin Harbour is one of the most photographed sites on the Turks and Caicos Islands. Breathtaking limestone cliffs overhang the half-moon lagoon and its arc of white-sand beach. Dragon Island lies just offshore, and you can access the tiny island via a sandbar at low tide. Under calm conditions snorkeling is also great here. Beach lovers can access Mudjin Harbour by car or by hiking Crossing Place Trail.