3 Chalk Sound National Park, Providenciales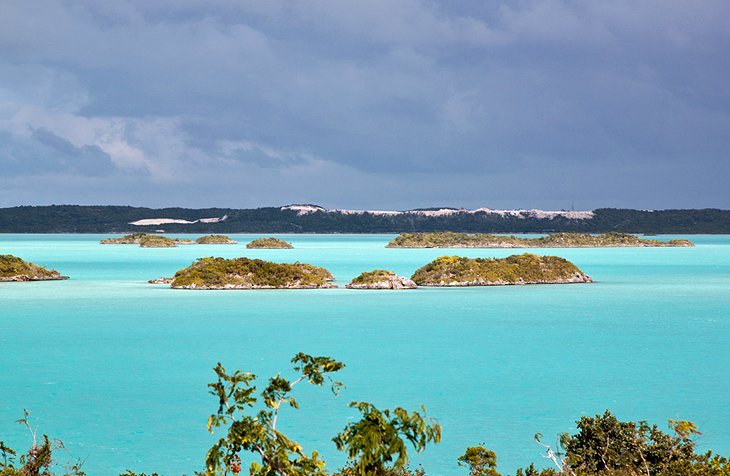 An eye-popping shade of turquoise, Chalk Sound is a beautiful lagoon with limestone deposits separated from the ocean by a thin stretch of sand. Sprinkled throughout the sparkling waters are tiny green-topped rock islands, which are home to many iguanas. About a 20- to 30-minute drive away from Grace Bay, the area is a beautiful place to take photographs. You can rent kayaks or stand up paddleboards to explore the clear waters or hop aboard a pontoon cruise.
4 Sapodilla Bay, Providenciales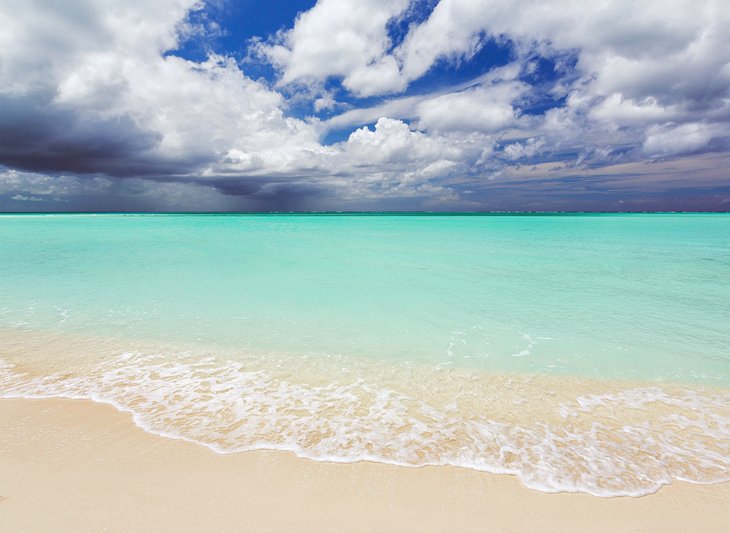 Sapodilla Bay, on the ocean side of Chalk Sound, is a peaceful strip of secluded beach offering good protection for yachts. The shallow, calm water also makes this a great spot to swim with small children. On the hilltop overlooking the bay, shipwrecked sailors engraved messages on the stones that some people claim are codes to hidden treasure. Beautiful Taylor Bay Beach is also nearby, but access is currently restricted.