Scenic destinations like Split Rock Lighthouse and Tettegouche State Parks provide stunning views of waterfalls and historic structures, while charming towns like Silver Bay and Lutsen provide fun places to resupply. There are trailheads located along the SHT nearly every 10 miles, and more than 90 free backcountry campsites to pitch a tent, making the SHT accessible for day hikes, weekend backpacking trips, and entire thru-hikes. Whether you trek the SHT for a day, or thru-hike the entire thing in two to four weeks, the amazing views of Lake Superior will never fail to inspire you along the way.
2 The North Country National Scenic Trail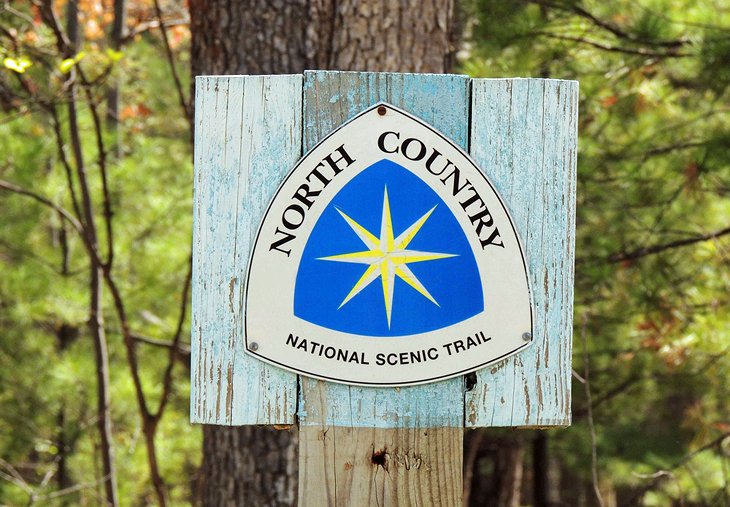 Stretching from New York to North Dakota, the North Country National Scenic Trail (NCT) is a cross-country footpath that connects hikers to significant points of interest across seven different states, exposing rich environments ranging from the Green Mountains to the Great Plains. Passing through 10 different national forests, hundreds of state-designated natural spaces, and countless picturesque backcountry camping sites, the NCT comes in at a staggering 4,600 miles, making it the longest National Scenic Trail in the country.
A few ambitious hikers have attempted to thru-hike the NCT, which requires roughly eight months to complete, but with many access points along the way, most people enjoy the NCT by either day hiking or backpacking sections at a time. For more information on the entire route, or how you can volunteer to help progress the NCT, the North Country Trail Association is the first place to go.