With landscapes ranging from stunning shorelines to old-growth forests, including exposed bedrock, wide-reaching river valleys, and remnant prairie systems, Minnesota could more accurately be described as the land of 10,000 things to explore. The best way to see all of Minnesota's natural attractions is by following one of the many hiking trails found sprawling throughout the state, from the Boundary Waters up north to the confluence of two rivers in the heart of the Twin Cities.
Popular things to do on Minnesota's hiking trails include admiring historic lighthouses, climbing high-reaching fire towers, and hiking up to the highest point in the state. Whether you only have an afternoon to check out something like the half-mile Glacial Pothole trail at Interstate State Park, or you have eight months to hike the North Country National Scenic Trail, there is always something unique to explore every step of the way.
1 Superior Hiking Trail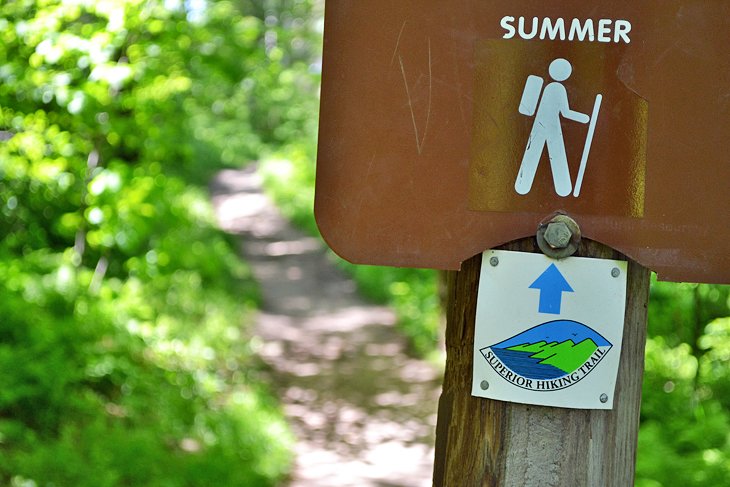 Encompassing the entirety of Lake Superior's North Shore, the Superior Hiking Trail (SHT) is Minnesota's crown jewel of hiking trails. No other pathways in the state provide such constant views and breathtaking moments throughout the vast, open-water landscape of the Superior shoreline, including pebble beaches, jutting cliffsides, and forested ravines. Stretching for 260 miles from Duluth to the US/Canadian border, the SHT weaves in and out from the shoreline, exploring the rugged landscape formed by the rippling water and elevation beside it, all the while passing through some of the best state parks in Minnesota.