We've been based in the Edinburgh region for a couple of years now, and it is definitely one of our favourite cities in the UK. We've written a lot about the city – everything from the awesome festivals through to getting off the beaten path in Edinburgh, plus loads more (see the further reading section at the end of the post for more).
One thing I've somehow not written so far though is a detailed guide to the best photography locations in Edinburgh. This is a huge oversight, as Edinburgh is fantastically photogenic. With medieval city streets, handy overlook points and a superb skyline, it is a real treat to photograph.So, better late than never, I've finally put together my photography location guide to Edinburgh, which joins an ever growing series of photography location guides.
For many of the shots in this post I used my Vanguard tripods, specifically the lightweight travel focused VEO tripod range. Edinburgh is a wonderfully walkable city, but no one wants to walk around weighed down by heavy photography gear. I firmly believe that a tripod is essential for photography (see why here), so something lightweight like the VEO 2 is perfect for my needs!
I currently use the VEO 2 265CB (see my review here), which I've been testing since it launched in mid-2017. I'm proud to be a Vanguard Ambassador, and love their gear, which includes bags, tripod and other photography accessories. If you're interested, you can read all about the camera gear we use here. Now, on with my guide to:
Best Photography Locations in Edinburgh
1. Calton Hill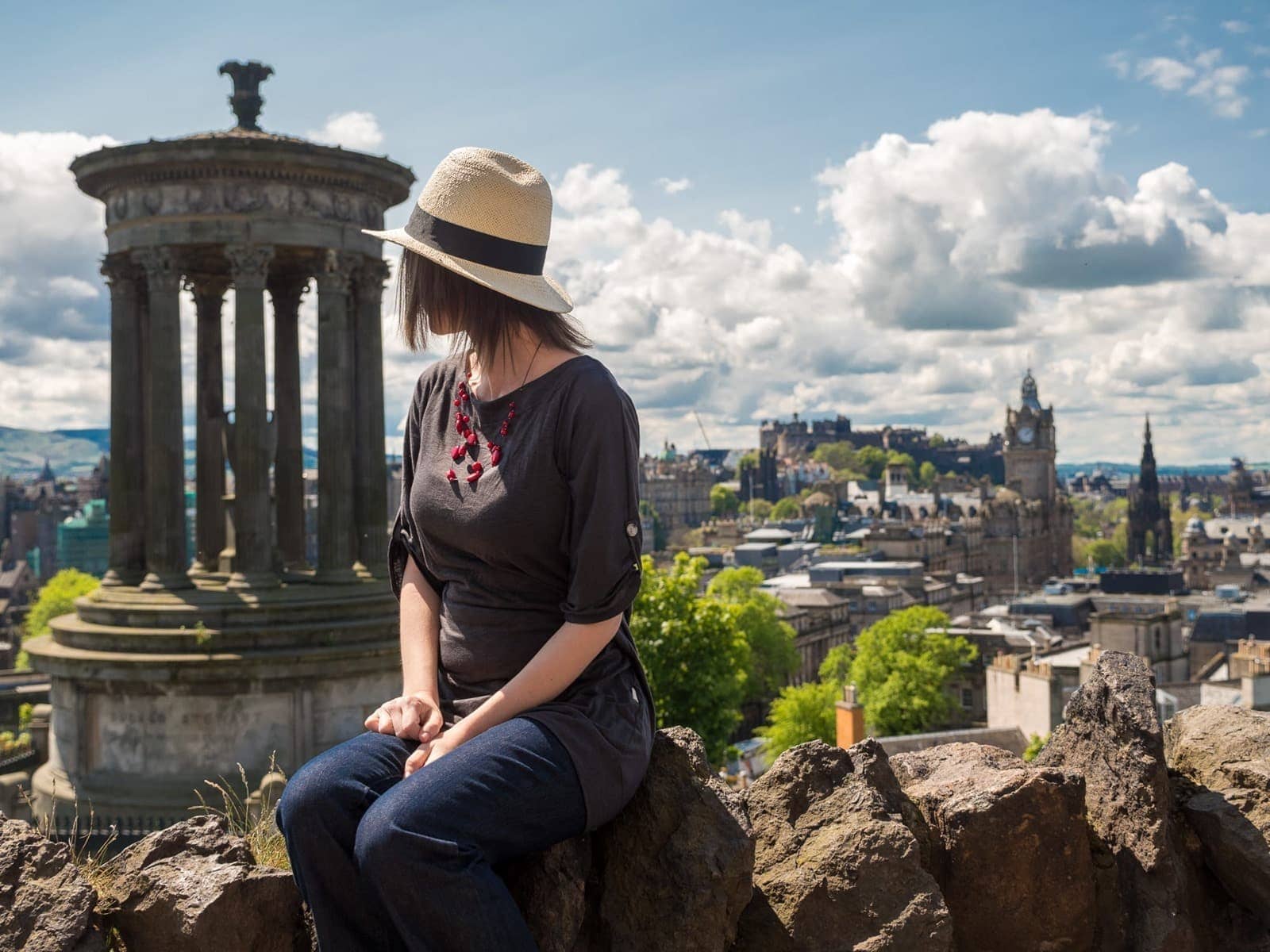 One of the most iconic views from Edinburgh is from atop Calton Hill, looking across Princes Street towards the castle, and placing the Dugald Stewart Monument in the foreground of your frame. This is a really lovely composition, and this image is often used to represent Edinburgh in photos around the world.
You can shoot this particular shot either with a wide angle, or you can back up a bit and use a longer lens to compress the different elements together. It also works well with a person in the foreground, either looking at or away from the camera.