Remember how I went to Yosemite to take pictures and share them with you, as part of my series of photography location guides around the world?
Admittedly, Yosemite was a tough act to follow. Maybe I should have aimed a bit lower for my first post in the series. I think, however, I may have found a worthy successor. On a recent road trip through the USA, we stopped off at the Grand Canyon.
Which is rather a pretty place, quite nice for photography. I have no idea how I'm going to follow these two locations up, to be honest it's probably going to be downhill from here.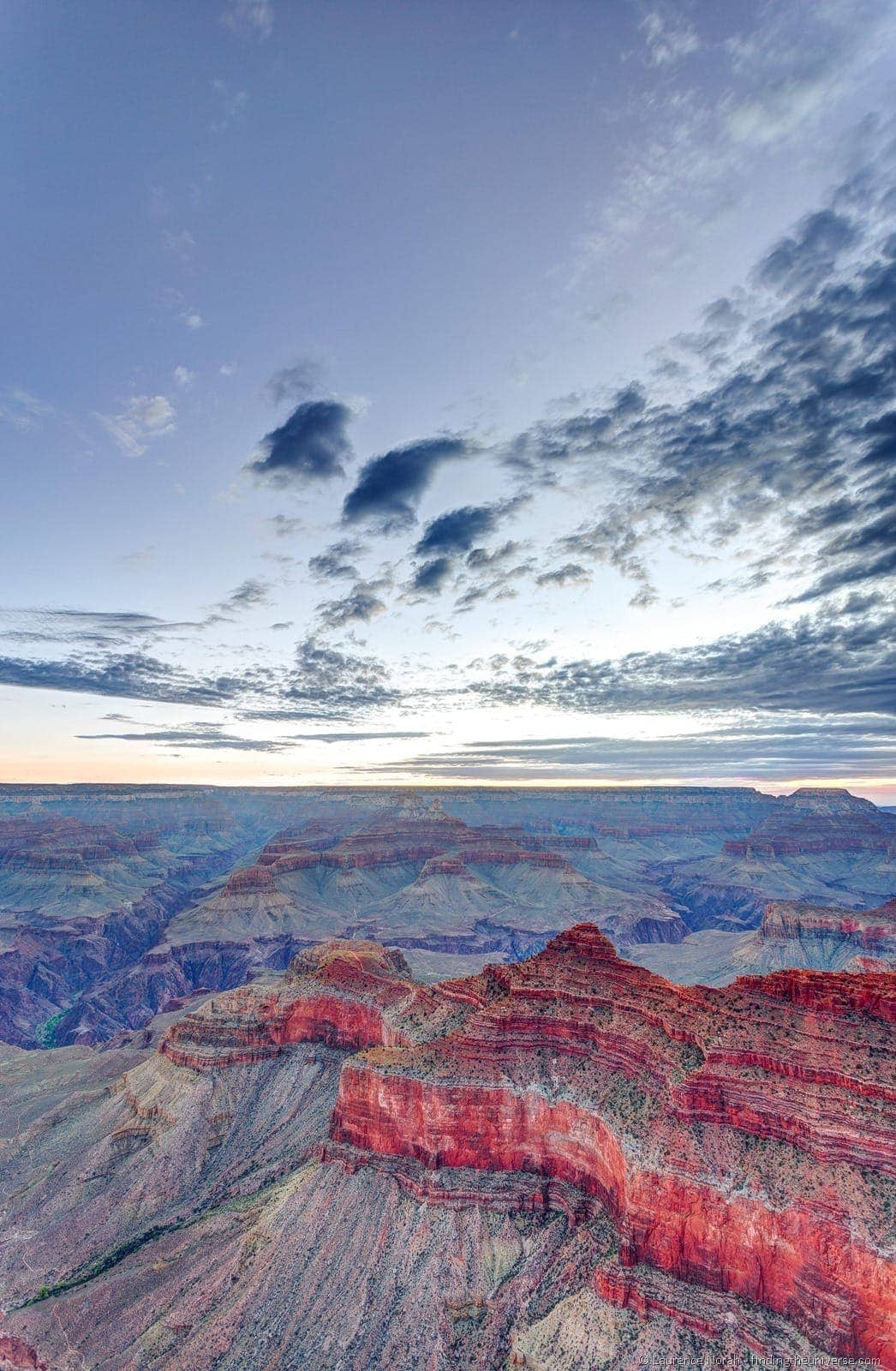 Back to the Grand Canyon. We had allocated two full days to take it in, and I spent a good deal of time researching the best places to shoot the sunrise and the sunset at the Grand Canyon, both online and through questioning the park rangers when we arrived. Note that this is all for the south rim – time was tight, so we didn't have a chance to get to the other side.
I appreciate that a couple of days isn't very much, but to be honest, I think that most visitors come for around about this length of time, and you will have enough time to see as much as you want. I took in the Grand Canyon sunset from two different locations, and sunrise from one, and was very happy with the results. Here are my tips for where to go for shooting the Grand Canyon at sunset and sunrise, as well as some general advice on visiting.